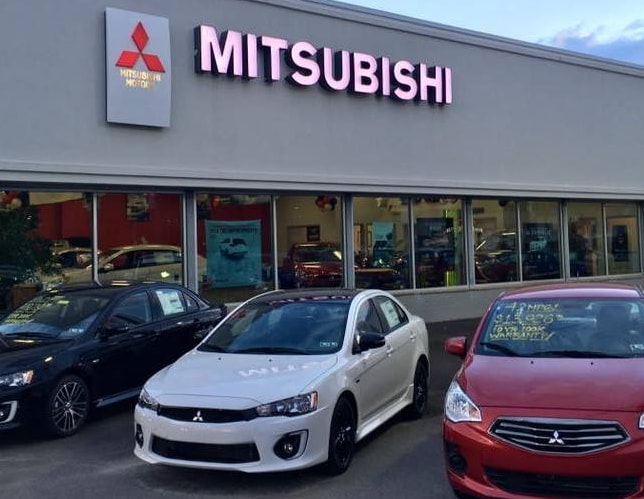 Thank you for considering Sendell Motors!!
Our great-grandfather, Edward W. Mohler, opened Mohler Motor Co, a Ford, Lincoln, Mercury store.  He sold and serviced cars, trucks and garden tractors in the downtown area of Greensburg, known as the "point".  After many years and changes, our grandfather, William G. Mohler moved the business to Route 30, and started selling Buicks and later Renaults.
From the early 1970s our father worked at the Buick dealership with our grandfather.  In 1987, our father decided to expand our operation and purchased the building and land at our current location.  The dealership that he acquired was called Sendell Motors.  The name stayed, and he moved the Buick franchise to the new location.  Since that time, the business has continued to change and expand many times, adding Oldsmobile in 1990, VW in 1993, Mitsubishi in 2001, and most recently, Subaru in 2014.
The main dealership was significantly remodeled in 2001, doubling the service capacity and making significant improvements to the collision center. Also, in 2006 an additional 3 acres was purchased for new and used vehicle storage and a new showroom for Mitsubishi was completed.
With Sendell Motors, and the Mohler Motor Company prior, 4 generations of the Mohler family have been in the business of selling and servicing vehicles in Greensburg for more than 80 years. We look forward to serving our customers for many years to come!
Bill Mohler, President
Christine Mohler-King, Vice President